Monitoring Postgres EXPLAIN plans
The Basics
First time looking at EXPLAIN, or trying to understand how query plans work?
Start here: The Basics of Postgres Query Planning
Postgres Plan Nodes
Understanding the behavior and performance of individual plan nodes (and when Postgres chooses them for a plan) is critical to understanding overall query planning.
Node types can be broadly considered in three categories:
Scan nodes: Produce rows from underlying table data
Join nodes: Combine rows from child nodes
Other nodes: Broad variety of functionality (e.g. aggregation, limiting, grouping, etc)
Query Plan Visualization
pganalyze includes built-in visualization of query plans, automatically collected from the Postgres logs: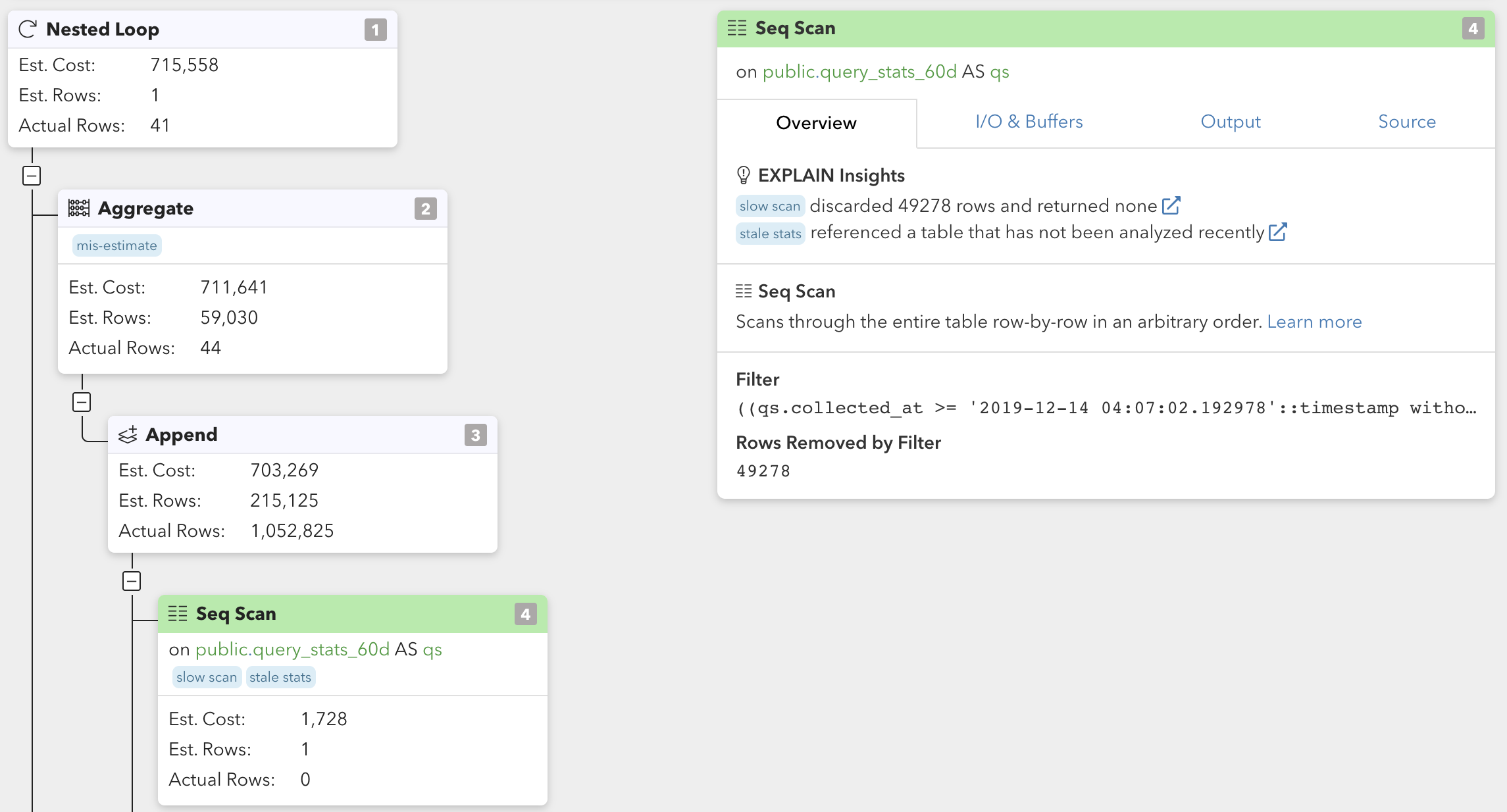 Set up automatic EXPLAIN plan collection
Learn how to enable automatic EXPLAIN plan collection.
pganalyze EXPLAIN Insights
Wondering how you should optimize a particular query?
pganalyze automatically analyzes EXPLAIN plans to find the most important insights:
---
Couldn't find what you were looking for or want to talk about something specific?
Start a conversation with us →