Step 2: Set up Azure Event Hub
In order to retrieve logs from your database server continuously, the pganalyze collector utilizes an Azure Event Hub in your account.
To start, create a new Azure Event Hub namespace, using the Basic pricing tier.
Next, create an Event Hub inside the namespace, using the standard partition count (2):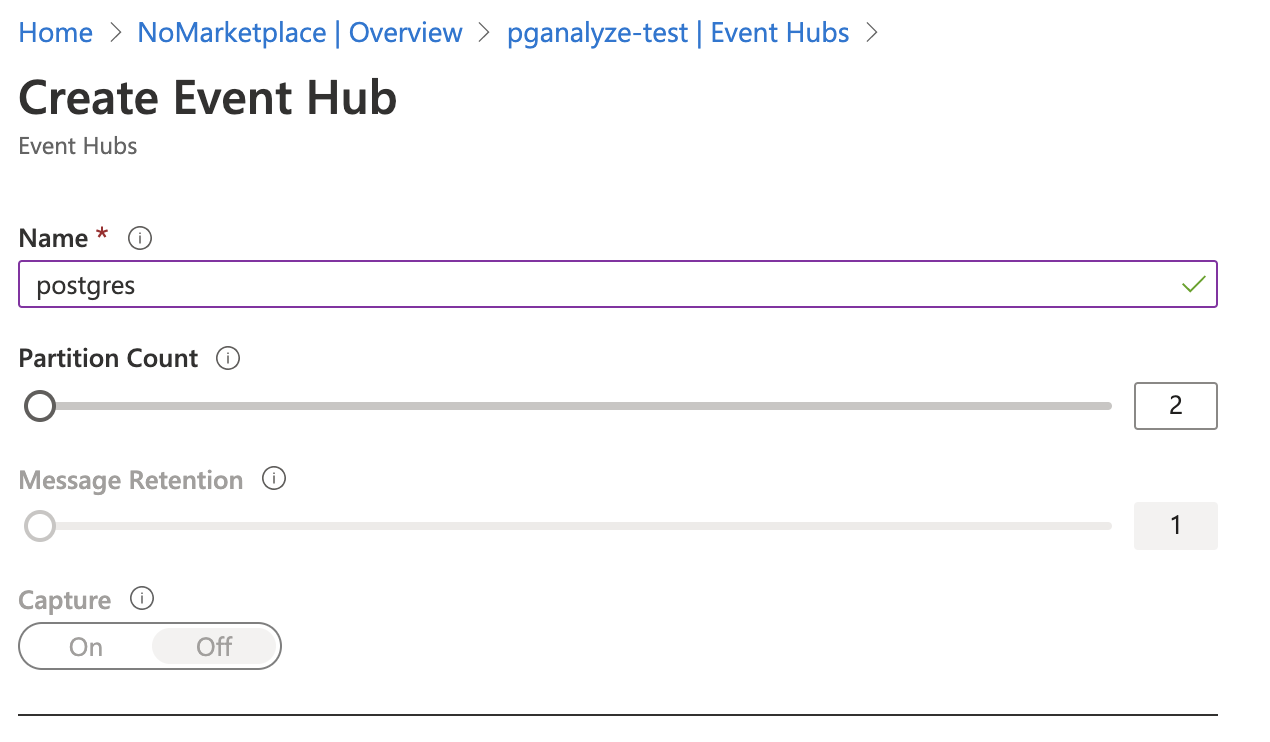 Within the Event Hub, grant the "Azure Event Hubs Data Receiver" permission for the Managed Identity (or Azure AD application) we created earlier: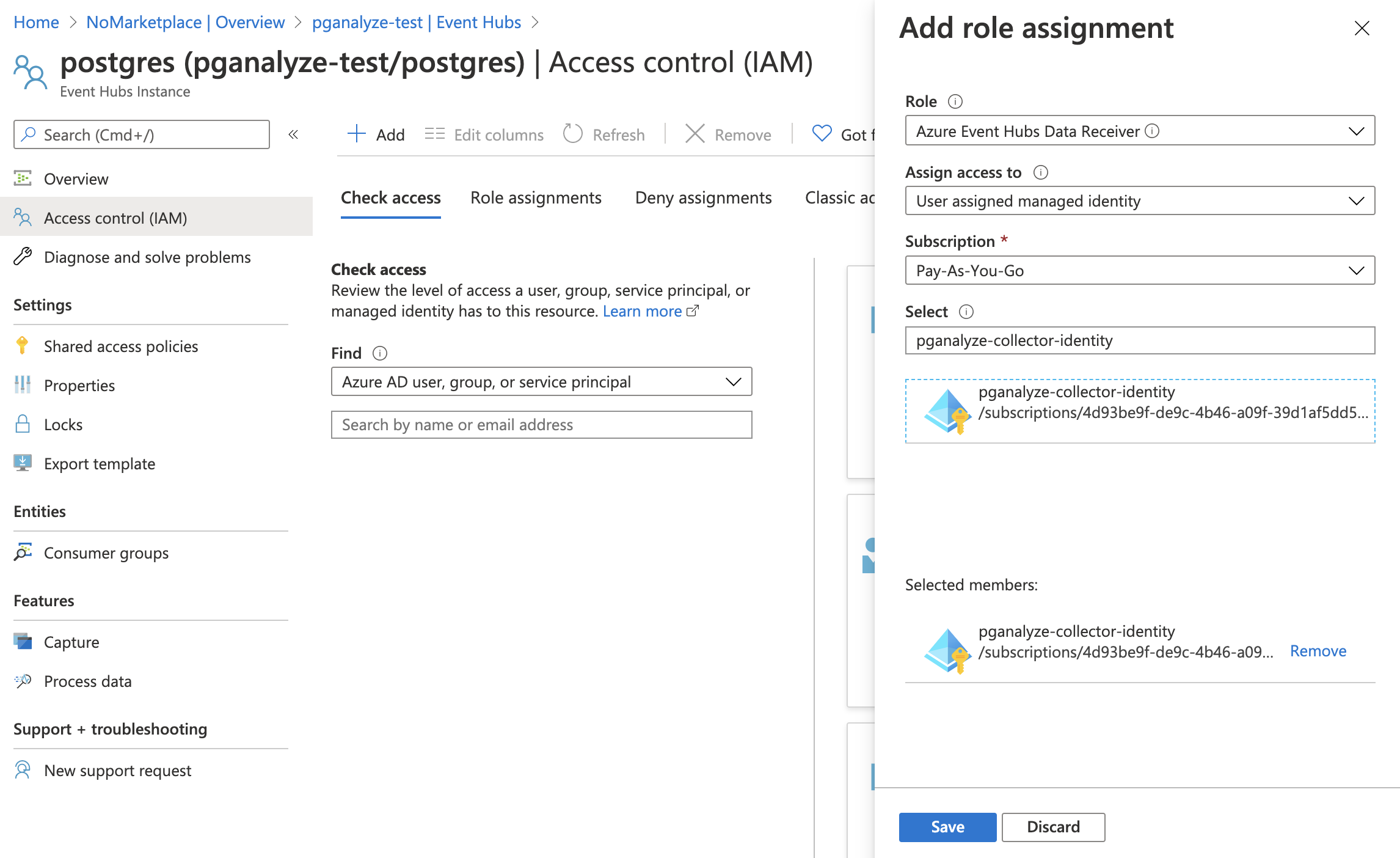 Now the pganalyze collector will be able to read log data that is sent into the Azure Event Hub.
Continue to Step 3: Stream Postgres logs into Azure Event Hub
---
Couldn't find what you were looking for or want to talk about something specific?
Start a conversation with us →